Simple Wellness needs your Nomination!
We need your help to win Lincoln's Choice for Massage in 2020. The first step is the nomination process. Nominating is allowed once per day and runs from January 6th through the 26th, 2020. We are asking for your help to nominate us every day and give us a chance to win.
We will remind you to nominate every other day if you allow us. There are 2 ways to get a reminder, by text message or through FACEBOOK. Here are the instructions for reminders…
Send a text massage to this number 81010
with this message @voteswm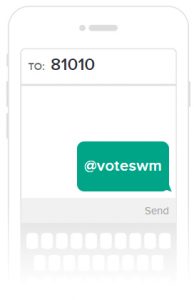 …..OR
Go to our FACEBOOK page and send us a message letting us know you would to be included on our reminder list. We will send out periodic reminders via facebook  messenger.  Click here to view our FACEBOOK page.
Thank you for supporting Simple Wellness Massage, and we hope to see you in the voting round!