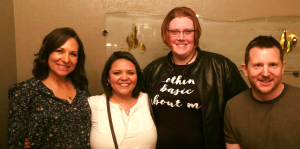 Reminder to join us at our Community Social!
Come party with Simple Wellness Massage. Below are the details:
Date: Friday, August 24, 2018
Time: 4 to 7 PM
Location: The Event Space 5550 S. 59th St. Ste. 10, Lincoln, NE 68516
Enjoy appetizers and conversation with us, as we are hosting a social to bring people together! So, if you are interested, please contact Tonia Hunter at 402 430 1711 or email her at tonia@simplewellnessmassage.com or respond to our Facebook page here
Hope to see you soon!